Falah Almosalhi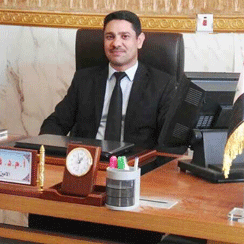 Dr. Falah D. Rashid Almosalhi is a professor at Al-Mustansiriya University in Baghdad, Iraq. Rashid earned his Ph.D. from SLIS in 2013 and is currently working as professor at University of Anbar, and as director of the central Library and Avicenna center for E-Learning. As a central Library director, Rashid set up the automated system in the Library and remote Learning system. He is also a member of the Qs University ranking committee, University constitution committee, University development plan committee for the next five years, ministerial committee for the development of university libraries. He has served as Coordinator of the International Research & Exchanges Board (IREX) Program and Coordinator of the US–Iraq Higher Education Partnerships Program | IREX with University of Anbar.
Sarah Al Mahmoud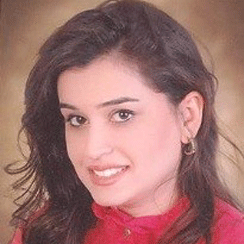 Sarah is a former employee at Kuwait Oil Company (2008-2014). She earned her Bachelor Degree in Mass Communication/Minor in Public Administration from Kuwait University in 2008. She continued her studies in the field of LIS and earned her Masters Degree in Library & Information Science from Kuwait University in 2013. She was awarded a scholarship from Kuwait University attend the Ph.D. program at Simmons; once completed, she will return to Kuwait University as Assistant Professor in the department of Information Studies.
She published research paper (Aug 2013 – April 2014): Chaudhry, A., Al-Mahmud, S. (2015) Information literacy at work: A study on information management behavior of Kuwaiti engineers. The Electronic Library, 33(4),760-772. In addition, her poster was awarded second place in the 2018 ALISE Jean Tague Sutcliffe Doctoral Student Research Poster Competition. Her research interests include Information Seeking Behavior and Information Management.
Reham Isa Alshaheen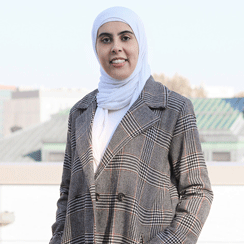 Reham Isa Alshaheen is a Teaching Assistant at the Department of Library and Information Science at Kuwait University (KU). She has worked for five years at the English Desk of the Editorial Department at Kuwait News Agency (KUNA). Her work included information retrieval, organization, and publishing. Alshaheen holds a master degree with honors in Library and Information Sciences (LIS) from Kuwait University and a bachelor degree with honors in Mass Communications and English Language and Literature from Kuwait University's College of Arts. She was honored by His Highness the Amir of Kuwait Sheikh Sabah Al-Ahmad Al-Jaber Al-Sabah for her outstanding academic achievement.
Alshaheen was a member of the organizing committee of the 15th conference of the Special Libraries Association (SLA) – Arabian Gulf Chapter which was held in Kuwait in 2009. She believes in the importance of volunteering and managed many workshops in educational institutions and non-profit organizations on information skills as community service. Alshaheen is currently working on her dissertation which is about the user experience and information architecture of national library websites.
Bedour Alshakhs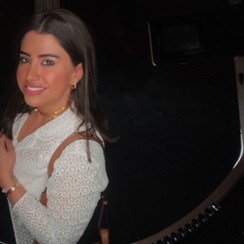 Bedour Alshakhs has finished her comprehensive exams and is now in the IRB stage for her dissertation, hoping to graduate in September 2018. In Spring 2017 she worked with the late Dr. Jim Matarrazzo as his teaching assistant for his online Special Libraries class. She assisted Prof. Matarazzo in preparing the recordings and publishing them online. She is now working on her dissertation with Associate Professor Naresh Agarwal as committee chair. Her dissertation topic is Information seeking behavior of family businesses in the food industries in Kuwait; she plans to interview people in Kuwait for her research.
Peishan Bartley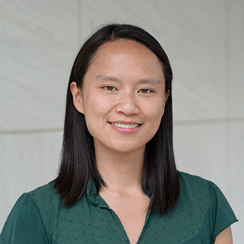 Originally from Taiwan, Peishan Bartley recieved her BA in business administration from National Cheng Chi University and her MBA from University of Illinois Urbana-Champaign. After spending two years working as a marketing specialist for a software company, Bartley switched tracks and earned her MLIS from Simmons University. She worked for a year at Rivier College's Regina Library in the technology department and returned to Simmons in pursuit of a PhD degree in Library and Information Science. She has worked as the SLIS usability lab assistant, conducted usability sessions, and held workshops at the SLIS tech lab on how to use tags in libraries. She currently works as a Technical Services Librarian for the public library of Boxborough, MA. Bartley's interests include user tagging behavior, information seeking behavior, and cross lingual information retrieval.
Kimberley Bugg
Kimberley Bugg is the Chief of Research and Reference Services Division at The Library of Congress. In this capacity, she oversees the public service aspect of the researcher experience from registration to research support (reference and instruction) to material retrieval to inter-library loan.
Anne Casey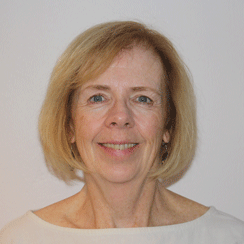 Anne Marie Casey '11LDS is Dean of Scholarly Communication and the Library at the Hunt Library at Embry-Riddle Aeronautical University in Daytona Beach, FL. Anne Marie has been an ACRL member since 1993, and received her PhD in Managerial Leadership in the Information Professions from Simmons University.
Jon Cawthorne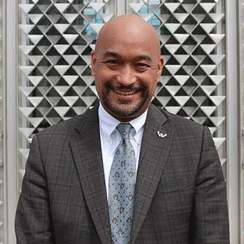 Jon E. Cawthorne, Ph.D. became dean of the Wayne State University Library System and the University's School of Information Sciences on Aug. 1, 2017. Prior to this appointment, Cawthorne was dean of West Virginia University Libraries (WVU). At WVU, he extended digital knowledge resources to seven regional campus libraries to create a virtually integrated library system. Along with a team of talented librarians and professional staff, he established the WVU Digital Publishing Institute, to advance open-access scholarship through new digital pathways for academic publication and dissemination of knowledge. Also while at WVU, Cawthorne's commitment to diversity among academic librarians led to founding the Library Diversity Alliance in 2015: a four-institution residency program comprising WVU, American University, the University of Iowa, and Virginia Tech. In 2016, the Association of College & Research Libraries Board voted to sponsor and support the Alliance under the ACRL aegis; today, Cawthorne chairs the ACRL Diversity Alliance program, which unites 36 academic libraries that share a commitment to growing the hiring pipeline of qualified, talented individuals from underrepresented racial and ethnic groups.
Jon Cawthorne began his library leadership career in Detroit, as director of the Detroit Public Library's flagship branch, where he was later named interim deputy director to lead the entire 24-branch system through an organizational transition. Before becoming WVU dean of libraries in 2014, Cawthorne also held leadership positions at Florida State University, Boston College, and San Diego State University. He holds a M.L.S. degree from the University of Maryland, and a Ph.D. from Simmons University.
His published research bridges the realms of diversity, libraries, organizational culture, and leadership; with a shared focus on models that anticipate and plan for rapid change and the future through strategic capacity building and workforce development.
Cawthorne and his wife Sharon are both natives of Portland, Oregon. Together they have three adult children: Trent, Nayomi and Micah.
Cindy Chadwick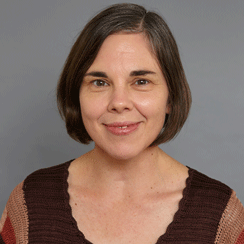 Cindy Chadwick has served as County Librarian of the Alameda County (CA) Library since January 2017. Cindy was previously the Deputy County Librarian at Alameda County and worked at Arapahoe Libraries (CO), serving as both the Sheridan City Librarian and Manager of Outreach Services, during which time she was named a Library Journal "Mover and Shaker" (2004) AND was allowed to drive the Bookmobile, possibly her favorite job ever. Prior to entering the strange, wonderful profession of librarianship, Cindy received a Master's Degree in Divinity from the University of Chicago and worked as a job counselor at a women's shelter. Cindy recently completed a Ph.D. in Managerial Leadership in the Information Professions (MLIP) at Simmons University with a dissertation on power and public libraries.
Patricia Condon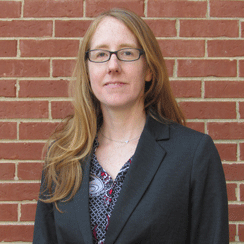 Patricia Condon is the Research Data Services Librarian at the University of New Hampshire. In this role, Condon leads the development of library services that accommodate the growing data management needs of the University's research community. Condon earned her PhD in Library and Information Science from Simmons University, and her MLIS and MA in Anthropology from the University of Southern Mississippi. Her doctoral dissertation, Digital Curation through the Lens of Disciplinarity: The Development of an Emerging Field, was highlighted by American Libraries Magazine. Condon's current research and teaching interests are focus broadly on the stewardship and preservation of digital assets.
Ann Cullen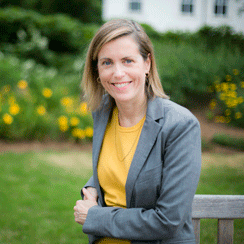 Ann Cullen is the International Business Librarian at the Fletcher School at Tufts University. Prior to joining Fletcher she was a business librarian at Emory University's Goizueta Business School as well as at the Harvard Business School where she worked closely with faculty in course development and support. Prior to working at Harvard, Ann worked in corporate libraries in investment banking and private equity on Wall Street, including Credit Suisse First Boston, Warburg Pincus and Goldman Sachs. Cullen is also an RSA certified English as a Foreign Language instructor and taught full-time at Ericsson Telecommunications in Rome, Italy and for the British Embassy at the Bulgarian Ministry of Defense in Sofia, Bulgaria. She has also taught courses on business research and online databases for a number of years as an adjunct professor at Pratt Institute in New York City and Simmons Universityin Boston. She has also offered continuing education courses at SLA conferences.
Cullen has a B.A. in Art History and Economics from New York University, a M.L.S. from Columbia University and a Ph.D. from Simmons University in Library and Information Science. Her dissertation, completed in 2017, was on experiential field-based learning in management education. Cullen has served SLA in a number of capacities, most recently in a three leadership commitment to the SLA Business & Finance Division as Conference Division Program Planner, Chair and Past-Chair from 2014-2016. She received the Division's Award for Outstanding Achievement in Business Librarianship in June 2007, the SLA Boston Chapter's Distinguished Member Award in 2011 and became an SLA Fellow in 2012.
Kathleen De Long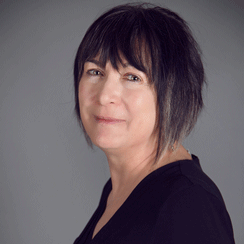 Kathleen De Long is currently (Interim) Vice-Provost for Learning Services and Chief Librarian at the University of Alberta Libraries. She received her doctorate in Managerial Leadership in the Information Professions from Simmons University, a Masters in Public Management and Masters in Library Science from the University of Alberta. Her doctoral research focused upon women in leadership positions in Canadian academic libraries. De Long has been a member of the 8Rs Research Team since 2003 and involved in two major Canadian library studies that investigated current issues in human resources in CARL libraries. She occasionally teaches the Leadership and Management Principles for Library and Information Sciences course for the School of Library and Information Studies at the University of Alberta and continues to be inspired by practice, research and teaching.
Renée DiPilato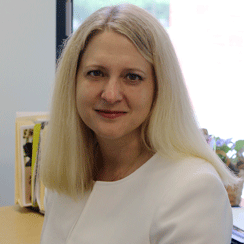 Renée DiPilato '16LS started her career in her hometown at the Virginia Beach Public Library. After obtaining her MLS from Catholic University, she worked as a reference librarian at the Norfolk Public Library. Since 2005, she has held several positions with the Alexandria Library, including Branch Manager, Central Library Manager, and currently Deputy Director. In addition to her MLS, DiPilato holds an MPA from George Mason University and a Ph.D. in Managerial Leadership from Simmons University. She is an active member of professional organizations and has served on several ALA and PLA committees, including the Membership and Leadership Development Committees. She was selected for ALA's Emerging Leaders program in 2008 and completed the PLA Leadership Academy in 2013. DiPilato currently serves on the Editorial Board for Virginia Libraries.
Deborah Froggatt
Jolie Graybill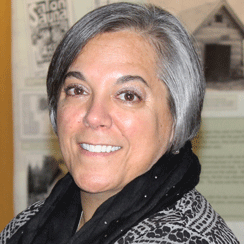 Jolie O. Graybill joined Minitex, a division of the University of Minnesota Libraries and a consortium serving libraries of all types in Minnesota, South Dakota, and North Dakota where she serves as Assistant Director for Digital Initiatives and Metadata Education. Previously she held multiple positions at the University of Nebraska-Lincoln Libraries: most recently as Image & Multimedia Collections Coordinator where Graybill was responsible for the Image & Multimedia digital collections, provided general reference services, and acted as the liaison for Communication Studies; previously as Multicultural Services Librarian where she supported Ethnic and Multicultural Studies faculty and students. From 2006 to 2008, Graybill was with Northern Arizona University Cline Library as Academic Programs Librarian/Social and Behavioral Sciences Team Leader. Graybill served as a Visiting Program Officer for the Association of Research Libraries (ARL) Diversity and Leadership programs, mentored ARL multiple diversity scholars, and currently serves on the University of Arizona Knowledge River Steering Committee. She had the unique opportunity to participate in the 2007 ALA Emerging Leaders program, received a 2006 ALA Diversity Research Award, and was part of the University of Minnesota Libraries' 2006 Institute for Early Career Librarians.
Prior to entering the academic library field, she worked for the University of Arizona-Maricopa County Cooperative Extension and the University of Minnesota-Ramsey County Extension Service, respectively, as an assistant agent in 4-H Youth Development. Graybill earned her MLS from the University of Arizona as a part of both the ARL Initiative to Recruit a Diverse Workforce and the University of Arizona's Knowledge River program; a Master's degree in Education-Youth Development Leadership from the University of Minnesota; and a Bachelor's of Science in Journalism from the University of Kansas.
Amy Greer
Dr. Amy Greer is currently a law student at Roger Williams University School of Law studying human rights and constitutional law. Greer is an adjunct faculty member at Roger Williams University's School of Continuing Studies in the Community Development program. She leads national webinars teaching public librarians about strategic partnership development in advocacy work through the Edge Initiative. Before returning the law school, Greer was the Project Manager for Research and Data at United Way of Rhode Island and has was the community liaison with the State Department's Middle East Partnership Initiative at Roger Williams University, mentoring and supporting young leaders from the North African and Middle East regions. Greer was co-founder of the Human Library Rhode Island Initiative alongside other passionate public librarians.
Greer received her B.A. from Wheaton College (MA) in 2001, a Master's in Theatre and Performance Studies from the University of Pittsburgh in 2005, a Master's of Library Science from Simmons University in 2008, and her PhD from Simmons University in 2015. Her dissertation was titled "Describing the Invisible: How White Youth Services Librarians Perceive Race in Urban Public Libraries."
Susan Henricks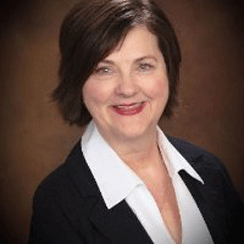 Susan Henricks, director of the Carnegie-Stout Public Library since 2002, holds a Master of Arts Degree in Library and Information Science from the University of Iowa and a PhD from Simmons University, Boston, MA from the Managerial Leadership in the Information Profession program. Henricks has also worked in a regional library system, served on the Executive Board of the Iowa Library Association and as the Iowa Chapter Councilor to the American Library Association. She is a certified by the Public Library Association as a facilitator in the processes Planning and Staffing for Results.
Irene Herold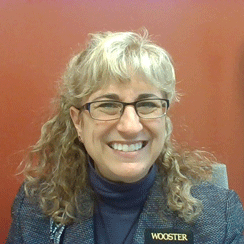 As of July 1, 2017, Irene M. H. Herold is the librarian of the college at the College of Wooster, Ohio. From 2013-2017 she was the university librarian at the University of Hawai'i at Manoa, Honolulu, Hawai'i. She served as the Dean of the Library at Keene State College, Keene, New Hampshire, from 2002-2013. Prior to Keene State College, Irene was the director of the Anne Bridge Baddour Library from 1998-2001 at Daniel Webster College in Nashua, New Hampshire, and from 1992-1998 held the position of Public Services Librarian for the Hewes Library at Monmouth College in Monmouth, Illinois. Originally a native of Washington State, she received her Master of Librarianship from the University of Washington and holds a Master of Arts in history from Western Illinois University. Previous to becoming a librarian, Irene was an educator at the middle school, high school, and college levels in the United States and Germany and holds an undergraduate degree in English. She is an alumnus of the ACRL/CLS New Directors Program and ACRL/Harvard's Leadership Institute. Irene's book Creating Leaders: An Examination of Academic and Research Library Leadership Institutes, in which she was the editor and contributing author, was published in 2015, and had its foundation in her dissertation research.
Herold has published numerous book chapters and articles on leadership, cultural heritage, and is working on diversity and inclusion and leadership topics. She most recently has presented on ACRL, advocacy, mentoring, and leadership. She served as ACRL vice-president/president/past president from 2015-2018, as an ACRL Board Director-at-Large (2011-2015), is a past chair of ACRL/CLS, and has served on ACRL/LPSS and ACRL/CLS committees and implemented a state-wide mentoring and job shadowing program for the New Hampshire College and University Council Libraries plus was a director of the New Director's Program for a transition year.
Rosita Hopper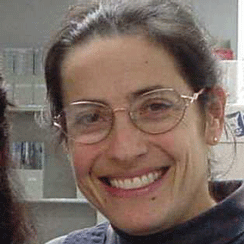 Rosie Hopper is Dean of libraries for Johnson & Wales University. Most recently, she oversaw the merger of JWU Library with the Culinary Arts Museum at Johnson & Wales, creating a unique partnership in support of research, as well as in the preservation and utilization of cultural heritage assets. In 2017, JWU was recognized for leading Rhode Island colleges and universities in the use of open educational resources as alternatives to student-purchased textbooks, an accomplishment in which Hopper's team played a key role. In her spare time, Hopper is an enthusiastic violist, performing orchestral and chamber music regularly with the Providence Adult String Ensemble.
Ben Hunter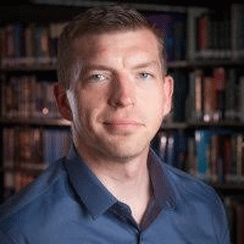 Ben Hunter is currently Associate Dean of University Libraries at the University of Idaho. Prior to this position, Hunter served as the Head of Technical Services at the University of Idaho and as a Reference and Instruction Librarian at the University of Idaho, and was an Association of Research Libraries Fellow at the University of Washington. Hunter was named 2017 Idaho Librarian of the Year by the Idaho Library Association, a Library Journal Mover & Shaker in 2013, served as the 2010/2011 President of the Idaho Library Association, and is part of the ALA Emerging Leaders 2011 cohort. He has published numerous articles on a variety of subjects including change management, digital publishing, and music librarianship and frequently reviews books on topics such as electroacoustic music and the traditional music of Scotland and Ireland. Hunter holds a Bachelor of Music in Music Composition from the University of Idaho, a Master of Music in Music Composition from the University of Oregon where he also served as a Graduate Teaching Fellow, and a Master of Science in Library Science from the University of North Carolina at Chapel Hill.
Jasmina Jusic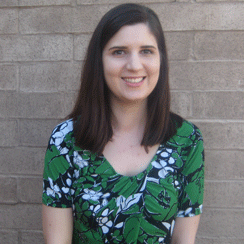 Jasmina Jusic is a manager at Phoenix Public Library in Arizona where her work entails supervising the operations of a branch library. Prior to this position, Jusic was Senior Adult Services Librarian and Interim Director at the Park City Library in Utah and in various positions at Phoenix Public Library.
Jusic completed her Ph.D. in Managerial Leadership in the Information Professions in 2016. She also holds a Master's degree in Library and Information Science from Drexel University and a Bachelor's degree in Business Management from Arizona State University with a minor in Political Science and a certificate in International Business.
She is an active member of the American Library Association, Public Library Association, and the Arizona Library Association. Currently, Jusic serves on ALA's Committee on Library Advocacy and on the American Libraries Advisory Committee. Jusic was a 2010 ALA Emerging Leader. In 2010 and 2013, she received Park City Municipal Corporation's employee of the year award for the Library, Recreation, Ice & Golf department. In 2014, she was awarded first place in the Public Libraries Featured Article contest for her article "Entrepreneurial Leadership in Public Libraries," which appeared in the July/August 2013 issue. In 2018, Jusic received Phoenix Public Library's service excellence staff recognition award for demonstrating leadership. Her research interests include Entrepreneurial Leadership, Entrepreneurship and Innovation, Managerial Leadership, and Public Libraries.
Asst. Prof. Dr. Abdulateef H. Khairi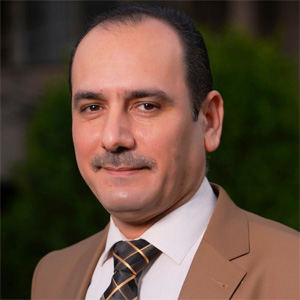 University professor at Al-Mustansiriyah University, Baghdad, Iraq. Abdulateef H. Khairi earned his Bachelor's and Master's Degrees in Library & Information Science from Information and Library Department at Al-Mustansiriyah University, Baghdad – Iraq in 2000 and 2003. He then earned his Ph.D. from Simmons SLIS in 2013. Currently, Khairi is a faculty member of the Information and Library Department at Al-Mustansiriyah University, in Baghdad, Iraq. He is also the Vice president of Iraqi Information, Libraries, and documentation specialist (Iraqi LIS Association), as well as a Chair Member of the Iraqi IT association.
Patricia Kreitz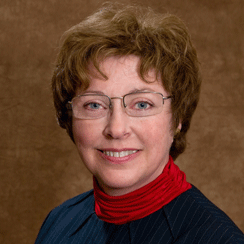 Patricia Kreitz is currently the Dean of Library and Academic Resources at Saint Mary's College of California. Prior to Saint Mary's, she was Director of Technical Information Services and Outreach Manager at the SLAC National Accelerator Laboratory at Stanford University and previously worked in library and information sciences at UC Berkeley and UC Davis. Pat has extensive experience in strategic planning and project management to meet the differing information needs of the humanities, social sciences and the sciences. Her scholarly work includes publications on leadership, international collaboration, and organizational diversity. Pat received her Master's in Library Science from UC Berkeley and holds the MA in Medieval History and AB in History from UC Davis. She is active in the Association of College and Research Libraries (ACRL), a division of the American Library Association. Her CV can be found at: http://stmarys-ca.academia.edu/PatriciaKreitz.
LeRoy LaFleur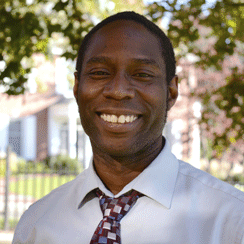 LeRoy LaFleur is the Associate Director of Library Services for Ginn Library at Tufts University's Fletcher School of Law and Diplomacy. In this role he provides oversight for library research and instructional support, access services, and collection development across a variety of disciplines, including international relations and law, business and economics, development and security studies. His background includes extensive experience in academic library public services and collection development, with a particular focus on applied and interdisciplinary social sciences research.
LaFleur is a member of the Board of Directors for the Association of College and Research Libraries (ACRL) and a Councilor for the American Library Association (ALA). He is a past-chair of the Politics, Policy, and International Relations Section of ACRL, and a life-time member of the Black Caucus of the American Library Association. He has written and presented on a number of topics related to library outreach and practice including information literacy, collection management, diversity, and recruitment. His current research interests are in areas related to leadership, collaboration, and culture in academic libraries.
LaFleur holds a master's degree in Library and Information Studies from the University of Wisconsin-Madison, a master's in Organization Development and Knowledge Management from George Mason University's Schar School of Policy and Government, and a Bachelor's degree in Sociology from Michigan State University. He is currently a doctoral student at Simmons University studying collaboration and leadership in libraries.
Adriene Lim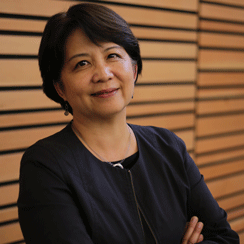 Adriene Lim joined the University of Oregon as the Dean of Libraries and Philip H. Knight Chair in August 2014, where she provides administrative leadership and vision for a large library system consisting of seven libraries with 190 staff and library faculty. Before joining UO, Dr. Lim was Dean of Libraries at Oakland University in Michigan, and served in a variety of leadership roles at Portland State University, including Interim University Librarian, Associate University Librarian, and leader of Library Technologies. A native of Detroit, Lim also was the Head of Digital Library Services at Wayne State University and the Systems Librarian/ Head of Database Management for the Detroit Area Library Network.
Lim earned her Ph.D. in library and information science, specializing in managerial leadership, at Simmons. She holds a master's degree in LIS and a bachelor's degree in Fine Arts, both summa cum laude, from Wayne State University. She has published articles and given presentations about managerial leadership, technology, diversity, and other topics at the international, national, and state levels, and has been active in the American Library Association (ALA), the Library and Information Technology Association (LITA), and the Association of College and Research Libraries (ACRL).
She currently serves as Chair of the ACRL Professional Values Committee and was elected to serve on the Association of Research Libraries (ARL) Board in 2018. She also was elected to serve on the national LITA Board and ALA Council in 2010-2013. Among her scholarly articles, Lim was the author of a 2010 paper on readability that was published in the Journal of Academic Librarianship that was named among the "Top 20 Articles in 2010" by the Library Instruction Round Table of the American Library Association.
Wenqing Lu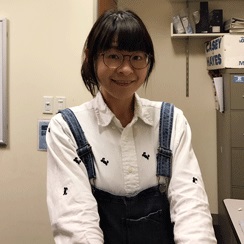 Wenqing Lu '14LS is a PhD student in School of Library and Information Science, Simmons University. Prior to studying at Simmons, she earned her Master's degree in Russian. She is fluent in English, Russian, and her native Mandarin. Lu is particularly interested in usability and user experience studies. In Fall 2015, she began work in the SLIS Usability Lab as a research assistant, providing training and technical support for the faculty members and students running usability testing. Lu was the teaching assistant for the course Usability and User Experience Research in Fall 2016 and Fall 2017. In Fall 2017, she also participated in the usability research project on PBCore website. Sponsored by WGBH, this project involved more than 50 participants' interactions with the website, analyzing the different performance among three website users: broadcast people, archivists, and in-between.
Maria McCauley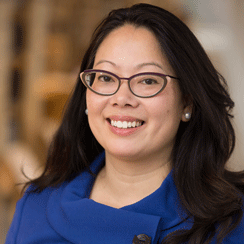 Maria McCauley has served as Director of Libraries for the City of Cambridge since August 2016. She began her library career 17 years ago at the Cambridge Public Library in Circulation and Reference Services. Before returning to Cambridge, McCauley served as the Director of Libraries in Santa Monica, Director of Libraries for the City of Somerville, and held several library positions at Northeastern University.
McCauley received a Bachelor of Arts from Ohio Wesleyan University, a Master of Library and Information Science from the University of Pittsburgh and has received her PhD from Simmons. She is an elected American Library Association (ALA) Councilor-At-Large. Her research has been published in College & Research Libraries, Library Management and portal.
Mary Kathryn McNeill
Kitty McNeill is the Dean of the Library at Oxford College of Emory University. As head of the Oxford College Library, McNeill collaborates with the directors of the other Emory libraries on cooperative projects such as systems, preservation, electronic resources, and coordination of resources, services, and policies. She led the Digital Library Services and Next Generation Systems Strategic Planning Group for the Emory libraries and coordinated the implementation of discoverE, the university's search and discovery tool for library resources. Further, she steered the Core Systems Advisory Group for the Emory Libraries for a number of years. Oxford College completed construction of a new Library and Academic Commons in May 2013. The project was a complete renovation and expansion of the existing library structure. McNeill led the planning for this transformative project. As a part of her PhD program she completed an ethnographic study of a proof-of-concept library space that informed the design of the new library facility.
McNeill is the former co-chair of the Rothrock Award Committee of the Southeastern Library Association (SELA). She was elected to serve as the 2004-2005 College Library Section Secretary of the Association of College & Research Libraries (ACRL). She served on the editorial board of the JCAL: the Journal of Cognitive Affective Learning and has presented or published on information literacy, the Scholarship of Teaching and Learning (SoTL), open access electronic journals, and ethnographic study of library spaces to inform building design. McNeill received her Bachelor of Science from Winthrop College and a Master of Librarianship degree from Emory University. She attained her Doctor of Philosophy degree from Simmons in May 2017. The title of her dissertation is Leadership Influence to Transform Organizational Cultures. McNeill completed the ACRL/Harvard Leadership Institute in August 2000. She is a 2006 Peabody College Library Leadership Fellow and a 2007 Frye Institute Fellow. In September 2013, she received the Oxford College Honorary Alumna Award from the Oxford College of Emory University Alumni Board.
Brenda Mitchell-Powell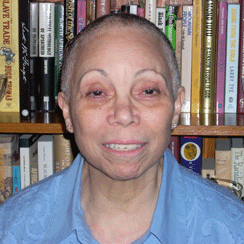 First involved with the professional library community during her successful career as editor-in-chief of two international library and education publications, Brenda Mitchell Powell decided to pursue her interest in the library and information sciences. Her experience as a master's level student at the Simmons School of Library and Information Science convinced her to continue her studies as a doctoral student in archives management. The focus of her doctoral and post-doctoral research is the nexus between library history and American social history. Her panel presentations since graduation include, "The 1939 Sit-in Demonstration to Integrate the Alexandria, Virginia, Public Library: Hierarchies of Dominance, Power, and Control in Library Access for Blacks" for the conference "Race Matters: Libraries, Racism, and Antiracism" (LACUNY Institute, Brooklyn College, Brooklyn, 2016). She was invited by the Alexandria Historical Society and the Alexandria Black History Museum to present a history of the city's public library integration at The Lyceum, Alexandria's history museum, and her essay titled "The 1939 Alexandria, Virginia, Public Library Sit-in Demonstration" was published in Libraries—Traditions and Innovations: Papers from the Library History Seminar XIII, edited by SLIS Associate Professors Melanie A. Kimball and Katherine M. Wisser (De Gruyter, 2017). Mitchell-Powell is the winner of a 2006 ALA Spectrum Scholarship and a 2008 Spectrum Fellowship. She believes strongly in personal transformability and is quoted as saying, "I am proof that it's never too late not only to reinvent yourself, but also to satisfy aspirations."
Sharon Morris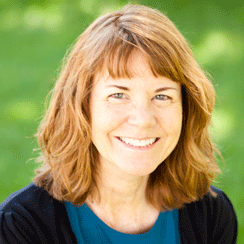 Sharon Morris completed her doctorate in Managerial Leadership in Libraries from Simmons University in 2015 with research interests in core values and defining moments as fundamental influences on library leaders. Dr. Morris serves as Director of Library Development at the Colorado State Library, working on statewide literacy innovations, the national Research Institute for Public Libraries, and other professional development for library leaders and staff. She facilitates strategic planning, focus groups, usability testing, and needs assessment. Dr. Morris earned a Master's degree in Library and Information Management from Emporia State University and a Bachelor of Arts in Communications from Colorado State University. Her previous work at the State Library, Denver Public Library, and The Library Corporation includes positions as technology consultant, reference librarian, collection development librarian, children's librarian, and software project manager.
Charles O'Bryan
Jerome Offord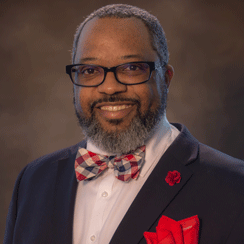 Jerome Offord, Jr. is the Dean of Administration and Student Affairs at Lincoln University of Missouri. He used to have a dual appointment as the Dean of Library Services and University Archives leading the Inman E. Page Library and ensuring that the library organization is student and faculty centered while providing innovative and traditional library services. As the Library Science Department Head and Assistant Professor, he was responsible for leading a team of library science faculty who were responsible for growing and teaching library science courses for undergraduates who have declared Library and Information Science as their academic minor. Lincoln University created a minor in Library and Information Science to help recruit students from underrepresented groups into careers in library and information science.
Jerome has over 20 years of experience in higher education and non-profit management. Jerome's educational background includes a B.S. in agriculture from Lincoln University of Missouri, a M.S. in higher education from Colorado State University, and an M.L.S. from Catholic University. Jerome has published several articles and has made presentations on numerous occasions about minority recruitment. Jerome also believes in serving the community. He is active with his fraternity, Alpha Phi Alpha Fraternity, Inc. (the oldest historically African American collegiate fraternity). Jerome serves as mentor, advisor, and resource to those in the community and campus. He completed his PhD in 2015.
Heather Brodie Perry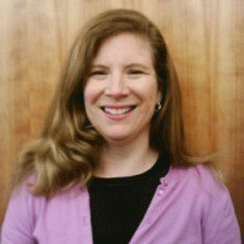 Heather Brodie Perry is a Reference Librarian/Assistant Professor at The MacPhaidin Library at Stonehill College, in Easton Massachusetts. She teaches several courses at Stonehill on information technology, information ethics and the role of information in shaping public policy. Her research interests include information ethics, information literacy instruction, evaluation and scientific information literacy.
She received her MLS at the State University of New York at Albany, and is a Doctoral Candidate at Simmons University in Boston. Her dissertation is on Conflict of interest in scientific research: Does information literacy instruction improve undergraduate student understanding. She is the author of several articles including articles in College and University Libraries, portal: a Journal of Libraries and the Academy, and Currents in Teaching and Learning.
Mary Piorun
Nancy Pontika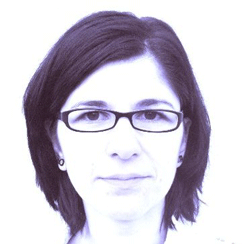 Nancy Pontika has a PhD from School of Library and Information Science, Simmons University, Boston, MA, USA since 2011. Her main areas of interests are Open Science, Responsible Research and Innovation and the role of Text and Data Mining in Scientific Literature. She advocates for pure Open Access, machine access to open access research papers and the promotion of Open Science for the advancement of research. Currently she is an Open Access Aggregation Officer in CORE, a service that aggregates millions of open access research papers, while in the past she worked for the Repositories Support Project (RSP) and as a repository manager at Royal Holloway, University of London. She is involved in three European projects, FOSTER, OpenMinTeD, and FIT4RRI. She serves as an Editor at the Open Access Directory and as an External Liaison Officer at the UK Council of Research Repositories.
Vanessa Reyes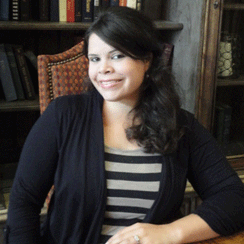 Vanessa Reyes received her Ph.D. from Simmons SLIS in 2016. She holds an M.S. in Library and Information Studies from Florida State University and a B.A. in English from Florida International University. While a student, she worked at public libraries, special collections and archives, and at the State Library and Archives of Florida in Tallahassee. Her background inspired her to pursue research in preservation, digital libraries, and archives. Reyes intends to work closely on research that analyzes personal digital collections, so as to understand how they are created, managed, and made accessible. She is also interested in how students and professors use personal digital information.
Rachel Rubin
Katherine Ruffin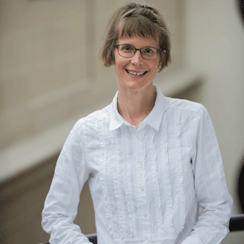 Katherine M. Ruffin teaches the history of the book at the School of Library and Information Science at Simmons University. She holds an A.B. in Philosophy from Bryn Mawr College, an M.F.A. in the Book Arts from the University of Alabama, and a Ph.D. in Library and Information Science from Simmons University.
She is the Book Studies and Book Arts Program Director at Wellesley College. She teaches the history of 19th and 20th century typography and printing at Rare Book School at the University of Virginia. Ruffin also teaches book arts in the Printmaking Department and the Masters of Art Education Program at the Boston University College of Fine Arts.
Ruffin's research interests include the history of printing, bibliography, and libraries. Her dissertation was titled "Carl Purington Rollins and the Bibliographical Press at Yale University." In 2017, she gave the Hofer Lecture at the Houghton Library at Harvard University on the topic of "Books as Portals: Reading and Responding to Historical Collections in the 21st Century."
Ruffin has published limited edition books and broadsides under the imprint of Shinola Press since 1994. The School of Library and Information Studies at the University of Alabama hosted a solo exhibition of her work in the spring of 2016. She is currently the Vice President for Publications for the American Printing History Association and a member and a member of the advisory board for the North Bennet Street School.
Laura Saunders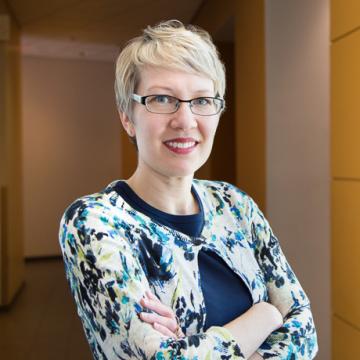 Laura Saunders received her master's from Simmons University SLIS in 2001, and after working as a reference and instruction librarian for several years returned to Simmons University and completed her PhD in 2010.
Visit her faculty profile for more information.
Karen Schneider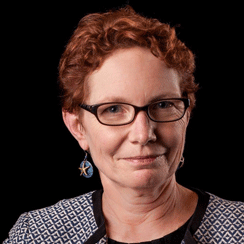 Karen G. Schneider is Dean of the Library at Sonoma State University. She joined SSU in January 2015, after over twenty years of increasing responsibility in library positions, including five senior leadership roles, four as library director.
She has served on numerous American Library Association and divisional committees, including the ALA Web Advisory Committee, LITA Nominating Committee, and ALA Nominating Committee, and is serving her fifth term on ALA Council. She has published over one hundred articles and two books related to library science, including A Practical Guide to Internet Filters (Neal Schuman, 1998), which led to her role as an expert witness in a major First Amendment case, Mainstream Loudoun v. Board of Trustees. She has also published literary essays in venues such as The Best American Nonrequired Reading, and has a popular blog, Free Range Librarian. She has taught library science classes and led workshops on information technology policy, organizing Internet information, and creative writing in libraries. She has presented widely on change management, intellectual freedom, and most recently, optimism in leadership. Her awards include the Leadership Award from the Graduate School of Library and Information Science, University of Illinois, and the 2014 Elizabeth Futas Catalyst for Change Award from the American Library Association. She completed the ACRL/Harvard Leadership Institute in August 2011. Schneider received her Bachelor of Arts degree from Barnard College, her Master of Library and Information Science from the University of Illinois, her Master of Fine Arts from the University of San Francisco, and her PhD in Managerial Leadership in the Information Professions from Simmons University.
David Seaman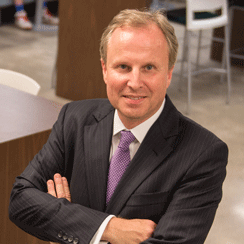 David Seaman is Dean of Libraries and University Librarian at Syracuse University (2015-present), where he leads a talented library staff to deliver the services, spaces, expertise, and collections necessary to drive 21st century research, learning, and innovation. David went to Syracuse after library leadership positions at Dartmouth College (Hanover, NH), The Digital Library Federation (Washington, DC), and the University of Virginia (Charlottesville, VA). He has lectured and published extensively in the fields of humanities computing, digital libraries, and collaborative leadership, and for many years taught at the University of Virginia's Rare Book School.
Gary Shaffer
Gary L. Shaffer, Ph.D., serves as the head of the Library and Information Science programs at the Marshall School of Business at the University of Southern California and Assistant Dean of USC Libraries and director of the Center for Library Leadership and Management. He is the former chief executive officer of the Tulsa City-County Library, a 24-location public library system, with over 405 employees located in Northeastern Oklahoma. In 2006, he was named a Library Journal Mover & Shaker: One of 50 people shaping the future of libraries.
Shaffer graduated with his Ph.D. in Managerial Leadership in the Information Professions from Simmons University in 2016. ABC-CLIO published a book based on his dissertation titled Creating Sustainable Public Libraries in early 2018. In addition to his Simmons University Ph.D., Shaffer holds a Master's in Library and Information Science from the Pratt Institute in New York City, a Master's of Professional Writing from the University of Southern California in Los Angeles, and a Master of Laws in Intellectual Property Law from the University of Turin School of Law in Italy. He previously served for four years on the board of the Public Library Association, as well as a three-year term on the ALA Council Prior to working in libraries, Shaffer supervised Fortune 500 accounts for various advertising agencies.
Shaffer is an author of scholarly articles and a book chapter, as well as his forthcoming book. He speaks domestically and internationally and has advocated for copyright reform on behalf of libraries and archives, as a member of the IFLA delegation to the UNs' World Intellectual Property Organization's Standing Committee on Copyright and Related Rights in Geneva, Switzerland.
Shabnam Shahvar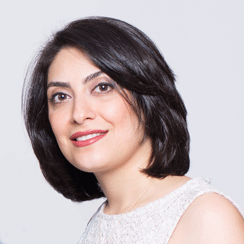 Shabnam Shahvar joined Simmons University's PhD program in Library and Information Science in fall 2012. She also holds BS and MS degrees in Library and Information Science. She also has seven years of professional experience, which spans from archival duties to public and technological services. During these years, she demonstrated her commitment to improve by pioneering challenging projects ranging from user satisfaction measurement to digital library design and implementation. Shabnam has published three articles on service quality and user satisfaction and presented two posters on "Collaborative Information Seeking Behavior" at ASIS&T and "Online Collaborative Learning" at ALISE.
Tyler Walters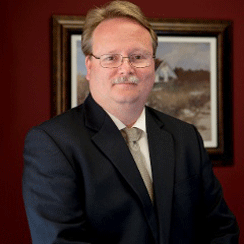 Tyler Walters is Dean, University Libraries and Professor, Virginia Tech. He is a 2009-10 Leadership Fellow of the Association of Research Libraries. Walters is a past member of the Coalition of Networked Information (CNI) steering committee and currently serves on the boards of DuraSpace, the Educopia Institute, and the Academic Preservation Trust. He is the Virginia Tech representative on the AAU / AAUP / ARL Open Access Manuscript Publishing Initiative and has co-founded organizations such as the Library Publishing Coalition and the ACRL Diversity Alliance. In 2011, Walters was the lead author of the 2011 ARL report, New Roles for New Times: Digital Curation for Preservation. He completed a Ph.D. from Simmons School of Library and Information Science in 2013. Walters' dissertation focuses on research program development in major U.S. universities and its impact on libraries. Last year Walters finished his term as the founding director of SHARE – the Shared Access Research Ecosystem initiative, a joint undertaking of the Center for Open Science and the Association of Research Libraries. He is currently in engaged in projects such as the AAU / APLU Public Access Working Group.
Anastasia Weigle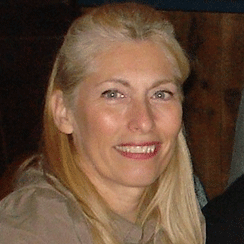 Anastasia Weigle '98LS received her BA in Natural Science Illustration with a minor in Museum Studies from SUNY Empire State College in Rochester, New York and her MSLIS in Archives Management from Simmons University. She has a diverse background in libraries, archives, and museums. She is part-time faculty at the University of Maine in Augusta and Director of the Caribou Public Library in Maine.
Eliot Wilczek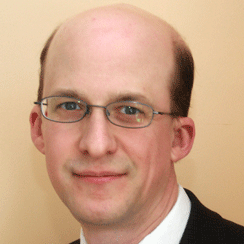 Eliot Wilczek is the Corporate Records and Archives Manager at The MITRE Corporation. He has previously worked as a records manager and archivist at Tufts University, Brandeis University, and Bowdoin College. He has a PhD and an MS in library and information science and a MA in history, all from Simmons University.
Jane Zhang
ane Zhang is an associate professor at the Department of Library and Information Science, Catholic University of America (CUA). She holds a PhD in Library and Information Studies with archives concentration from Simmons University, Boston, and a joint Master of Archival Studies (MAS) and Library and Information Studies (MLIS) from the University of British Columbia, Canada. Before joining the faculty at the Catholic University, she worked at the Harvard University Archives and the University of Calgary Archives. At CUA, she teaches courses in Archives Management, Electronic Records and Digital Archives, Digital Curation, Metadata, Organization of Information, and History and Theory of Cultural Heritage Institutions. Her research areas cover records and recordkeeping, digital archival representation, and archival education and scholarship. Her research papers appeared in key archival journals and other LIS journals such as Archivaria, American Archivist, Archives and Manuscripts, Journal of Archival Organization, Records Management Journal, Information and Culture, Knowledge Organization, and Journal of Education for Library and Information Science.
Monique le Conge Ziesenhenne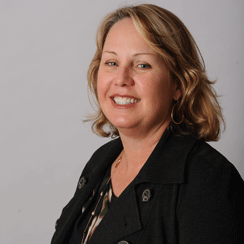 Monique le Conge Ziesenhenne has been the Library Director for the Palo Alto (CA) City Library since May 2011, where she completed a $76 million bond-funded project to renovate or replace three library buildings (1 LEED Platinum, 2 LEED Silver). Prior to that, she was Director of Library & Cultural Services for the City of Richmond, California (2004-2010). In addition to the Richmond Public Library, Ziesenhenne supervised the Arts & Culture department and for several years, she also directed the Richmond Recreation Department. Before going to Richmond, she was Director of the Benicia (CA) Public Library. Ziesenhenne earned a Bachelor of Science degree in Design from UC Davis in 1987. She followed with a Master's of Library and Information Studies from UC Berkeley in 1988. Since then, she has worked as adjunct faculty for San Jose State University School of Library and Information Science, as a library consultant, as a Librarian for the Solano County (CA) Library, as a Young Adult Librarian for the Benicia (CA) Public Library before being selected as Library Director.
Professionally, Ziesenhenne is President of the Public Library Association in 2018-19. She has been a mentor for the Eureka! Leadership Institute and participated in the American Library Association, serving on the Presidential Task Force on Equitable Access to Electronic Content, the Caldecott and Batchelder Medal Committees, chairing PLA committees, serving on the YALSA Board, and as a YALSA Serving the Underserved Trainer. In the past, she has served as president for BayNet, the Association of Children's Librarians of Northern California, and the California Library Association.