The following students are part of the Library and Information Science PhD program. For more information, please contact us.
Shokria Ahmadi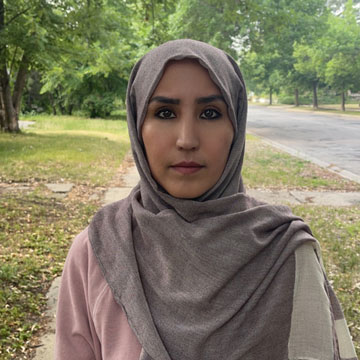 Shokria Ahmadi is current PhD in Library and Information Science student at Simmons University. She received BA in Library Science from Payame Noor University of Mashhad in Iran and MA in Library and Information Science from Ferdowsi University of Mashhad in Iran. She has more than ten years of job experience related to the libraries with public and private academic organizations in Afghanistan. Her recent job in the U.S. is working as library associate at a regional public library in order to learn more about American libraries systems. Now, she is Dean's Fellow for Information Analysis at Simmons University SLIS. She would like to apply her experiences and knowledge to her most interesting research area which is analyzing the information and knowledge through social networks.
Farraj AlFaseedi
Ceilyn Boyd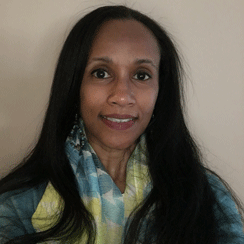 Ceilyn Boyd '08LS is the Manager of the Harvard Library Research Data Management Program. This new program connects members of the Harvard community to services and resources spanning the research data lifecycle and helps to ensure that Harvard's multi-disciplinary research data is findable, accessible, interoperable, and reusable (FAIR). Boyd's technical background includes the roles of analyst, research software engineer, and project manager at a variety of research and commercial organizations including SRI International, Jet Propulsion Laboratory, Mitsubishi Electric, and BBN Corporation. Their areas of focus involved artificial intelligence; scientific data analysis and visualization; and computer graphics.
Boyd's work in academic libraries has involved management of large-scale strategic library programs and projects and research data management. Other library-related activities include taxonomy development; building sustainable data and visualization workflows; managing the large-scale digitization of manuscripts; and managing large, multi-library strategic projects and project portfolios. Boyd has a BA in Linguistics from Stanford University, an MA from Brandeis University in Anthropology and Women's Studies, and in an MS LIS from Simmons University.
Jonathan Cain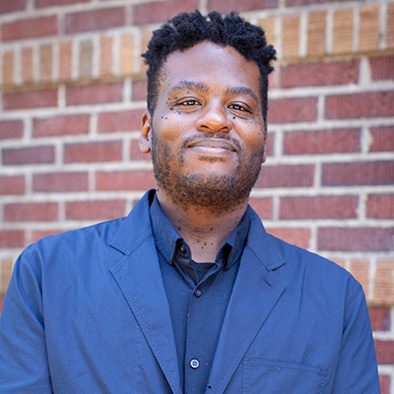 Jonathan O. Cain serves as the Associate University Librarian, Research and Learning at Columbia University Libraries. In this role, Jonathan is entrusted with supporting the libraries' strategic directions by devising a strategy to research support, teaching support, and access at Columbia University Libraries.
Before joining Columbia University Libraries, Cain served as Interim Director of Digital Strategies and the Head of Data Services at the University of Oregon Libraries. Before moving into management, he served as the Government Information Librarian and the Liaison for Planning, Public Policy, and nonprofit management. He also served as a Reference and Instruction Librarian (Assistant Professor) at Hunter College Libraries and a reference associate at Coles Science Center at N.Y.U. Bobst Library.
The focus of Jonathan's work in libraries has focused on educational technologies, data education, policy and equity, digital scholarship, scholarly communication, and digital curation.
Outside of his work directly in libraries, Jonathan has lent his digital cultural heritage and higher education research technology expertise to nonprofit organizations. Previously he served on the Board of Directors of Oregon Black Pioneers and currently serves in that capacity for Code for Science and Society.
Cain holds an M.S.L.I.S. from Pratt Institute, an M.A. in Africana Studies from New York University, and a B.S. in Anthropology from the College of Charleston.
Jason Cerrato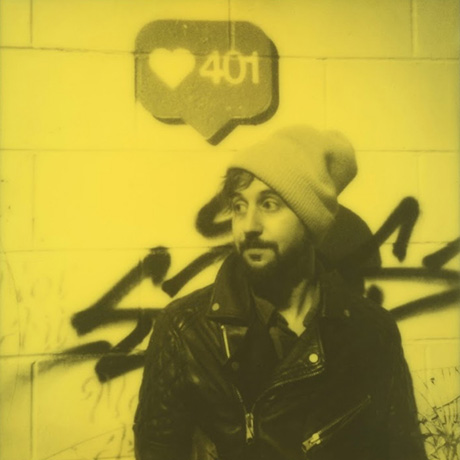 Jason Cerrato is a recent Simmons University School of Library & Information Science graduate (MSLIS '21), and current SLIS PhD student. His research interests include critical informatics and critical librarianship, with an eye towards investigating the production of structural bias and normativity within the historical practice of Western librarianship. He is currently a reference and instructional librarian at Weaver Library in East Providence, Rhode Island, where he works closely with patrons and community members to become confident and empowered technology users.
Prior to his studies at Simmons, Jason received a BA in Political Science and Philosophy from Fordham University in New York. He holds an MA in Political and Critical Theory from the New School for Social Research (NSSR) at the New School University—also in New York—where he researched the intersections of visual culture and collective memory. In addition, since 2010 he has taught Political Science and Sociology at Bronx Community College within the City University of New York (CUNY) system.
When he is not talking about libraries, Jason is experimenting with analog photography and thinking about what his cat is thinking about.
Meghan Constantinou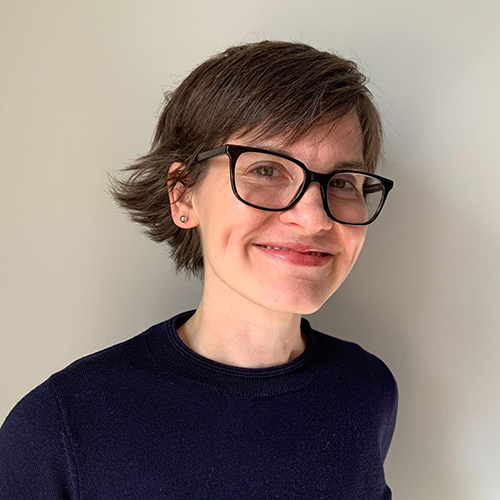 Meghan Constantinou is a Simmons PhD student and has served for more than a decade as the Librarian of the Grolier Club of New York, a special collections library with a focus on the history of the book and the book trade. She administers the daily operation of the library, oversees support staff, and performs curatorial duties including acquisitions, exhibitions, outreach, and publishing. Her research explores historical and current practices of personal book collecting and information management, particularly as they evolve in the digital age. Other interests include cultural heritage data management and access, knowledge organization, and digital preservation. She received a MLS from Pratt Institute in 2012 with a concentration in special collections; a MA in Art History from the University of Delaware in 2010; and a BFA in Painting from Syracuse University in 2001.
Deeth Ellis
Deeth Ellis has been the head librarian at the Harry V. Keefe '39 Library at Boston Latin School since 2013. She received her B.A. in History at Bennington College in Vermont (1987), a M.L.S. at Simmons College (2006), and an administrative license from Boston University through The Education Cooperative (2012). She has served on the Massachusetts School Library Association executive board since 2017 representing the Boston area and as co-chair of advocacy.
Her research interest is to understand better how the structure of collaboration between city and state institutions contributes to the state of school libraries in Boston. Currently, the marginalization of school libraries at the state and city level has led to unequal access. Part of the research would be to examine current views on the roles of collaborators and develop a model for consistent improvement. Ultimately, linking learning in BPS school libraries to institutional collaborations could provide research on which a foundation can be built for improved decision making, clarity of roles, and eventually a more equitable student experience in schools.
Tanya Finney Estrada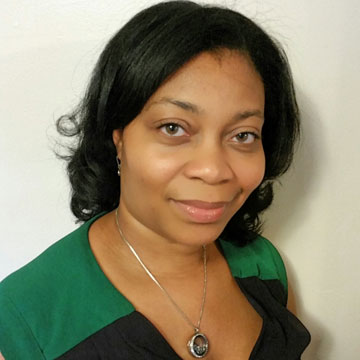 Tanya Finney Estrada is currently the Director of the Pennsauken Free Public Library in New Jersey. Prior to Pennsauken, Tanya held numerous positions in academic and public libraries in New Jersey and Pennsylvania. Tanya has presented at PaLA (Pennsylvania Library Association), NJLA (New Jersey Library Association) Annual Conferences, and NJLA Small Libraries and Diversity & Outreach Section Unconferences. Her presentations often focus on using open-source technology to enhance library services, advocating the importance of offering STREAM (Science, Technology, Reading, Engineering, Art & Math) programs in public libraries, fine-free libraries, and EDI (Equity, Diversity, and Inclusion). Tanya served many years on the Executive Board of SLA (Special Libraries Association) Philadelphia Chapter, Drexel College of Computing and Informatics Alumni Network Board, and LibraryLinkNJ. She currently serves on the Executive Board of SAIL (South Jersey Alliance of Independent Libraries), NJLA Library Workers of Color, Diversity & Outreach Sections, and New Jersey Makers Day. She is also a member of the NJLA Emerging Technology Section.
Tanya is a member of the American Librarian Association (ALA), Public Library Association (PLA), Black Caucus of ALA (BCALA)Technology Section, and Black Librarians Mentorship Program. Tanya received her B. S. in Information Systems and her master's in Library and Information Science from Drexel University. In 2006 Tanya Finney Estrada was a recipient of the Evelyn Walker Armstrong Endowed Scholarship.
Alyn Gamble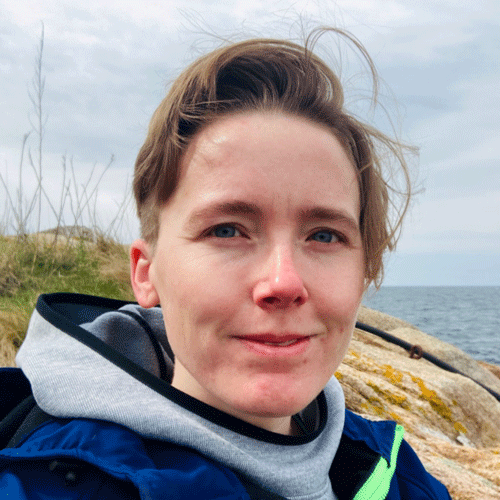 Alyn Gamble is practitioner-scholar with a background in science librarianship and academic publishing.Their research focuses on the impact of minority stress on the information-seeking behaviors of sexual and gender minority individuals in substance use recovery programs.
Jonathan Golden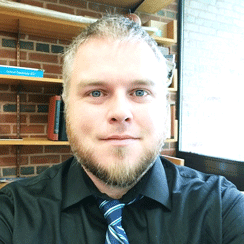 Jonathan Golden '17LS is the Systems Librarian at St. Mark's School, a private, secondary school in Southboro, Massachusetts. Prior to that he was a library assistant at Concord Academy, and the digital repositories assistant at the Whittemore Library at Framingham State University, where he earned his B.A. While earning his MSLIS at Simmons SLIS, Golden concentrated mainly on information science, technology, and the philosophy of information. He was part of a team tasked with evaluating the usability of the Massachusetts Board of Library Commissioners website, and the team was invited to present their findings at "Service Design: The Holistic Experience," a one-day conference held by the New England Association for Information Science & Technology at Simmons in January 2017.
Golden's current research interests are in the areas of information evaluation, philosophy of information, doxa and epistemology, and the information lifecycle. He spends his summers teaching woodshop to young children at Concord Academy Summer Camp.
Jason Homer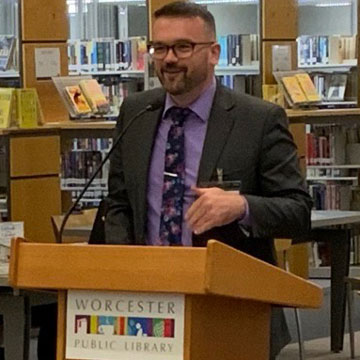 Jason Homer is the Executive Director of the Worcester Public Library in Massachusetts. He received a MSLIS from Simmons in 2011 and since graduating has worked in public libraries throughout the state. In 2020, Jason received a certificate in Local Government Leadership and Management from Suffolk University's program partnership with the Massachusetts Municipal Association. Jason's research interests are public library management and the relationships between librarians and patrons. He is currently a member of the PR Committee for the Massachusetts Board of Library Commissioners and on the Legislative Committee for Massachusetts Library Association and is deeply committed to reducing barriers of access to the digital world.
Tamanna Hossain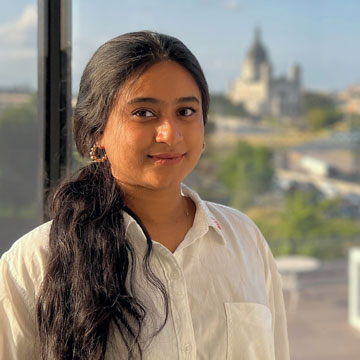 Tamanna Hossain is a Ph.D. student in the School of Library and Information Science at Simmons University. She holds a B.A. and an M.A. in Information Science and Library Management from the University of Dhaka, Bangladesh. She served as a Lecturer from 2016 to 2021 in the Department of Information Studies at East West University, Bangladesh. Prior to joining the academia, she held the position of Librarian in Alliance Française de Dhaka. Her research interests include scholarly communication and research data management.
Zhan Hu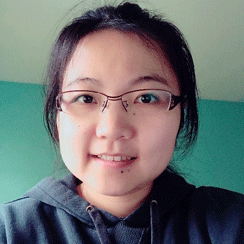 Originally from China, Zhan Hu has been a Boston resident for the past ten years. She graduated from UMass Boston with a bachelor's degree in Economics and Finance. After completing the graduate program in Economics in Tufts University, Zhan switched to the Library and Information Science field to pursue her interests in information/knowledge management research. She entered the Doctoral program in SLIS upon finishing the MLIS program in Simmons. The related experience includes a research assistantship in Massachusetts Export Center, a teaching assistantship in the department of Economics in Tufts University, and a library internship in Anna Maria College's Mondor Eagen Library. Beginning in Fall 2016, Zhan started her work as the Teaching and Learning Technology Specialist in SLIS, assisting faculty and students with Moodle problems and other teaching and learning technology related issues. She is currently serving as the co-chair of UXPA @ Simmons, and the treasurer of the Doctoral Students Association (DSA) at SLIS, Simmons.
Zhan's primary research interests is information ecology and ecological approach to investigate library and information science issues; through her research, she wants to study the feasibility of applying holistic ecological approach to a wider range of research questions in the LIS field, and explore information ecology theories and research methodologies for empirical justification of the research questions. Beginning in fall 2017, she reoriented her research activity to knowledge management in academic libraries as pilot studies for dissertation topics. In addition, Zhan is interested in economics of information, more specifically, how to utilize information economics theories more effectively for research and practice in the LIS field.
Alexia Hudson-Ward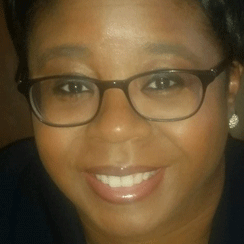 Alexia Hudson-Ward is the Azariah Smith Root Director of Libraries for Oberlin College and Conservatory, one of the nation's leading liberal arts academic library systems. Prior to assuming this role in July 2016, she was a tenured associate librarian at Penn State University Libraries based at the Abington College in Abington, PA. During her term at Penn State, Alexia was selected by senior administration as one of five university-wide Big 10 Academic Alliance faculty leadership fellows in 2014-2015.
Her librarianship philosophy rests upon the principles of accessibility, diversity, equity, and inclusion. Her professional points of pride include providing leadership in leveraging library resources to enhance and foster new pedagogies, strategic planning and organizational design, and educational technology deployment.
Alexia holds an M.L.I.S. from the University of Pittsburgh, a B.A. degree in English Literature and African American Studies from Temple University, and is currently a Ph.D. student at Simmons University. She is the recipient of several awards and recognitions, including Library Journal's Mover and Shaker honor (2008), ALA Emerging Leader (2007), the Pennsylvania Library Association's New Librarian of the Year (2007), and the University of Pittsburgh's School of Information Sciences Young Alumni Award in 2013. Alexia was also honored to receive an invitation to participate in a live White House Twitter Town Hall Tweet Up with former President Barack Obama and Twitter founder Jack Dorsey in 2011.
Alexia has served on the Executive Board of the American Library Association and has held several leadership roles in non-profit organizations. Her hobbies include researching pre and early post-Civil War African American history, arguing with Twitter trolls and increasing her ever-growing shoe collection. Since moving to Northeast Ohio she has enjoyed her new past time: teasing Cleveland Browns fans.
Jie Jiang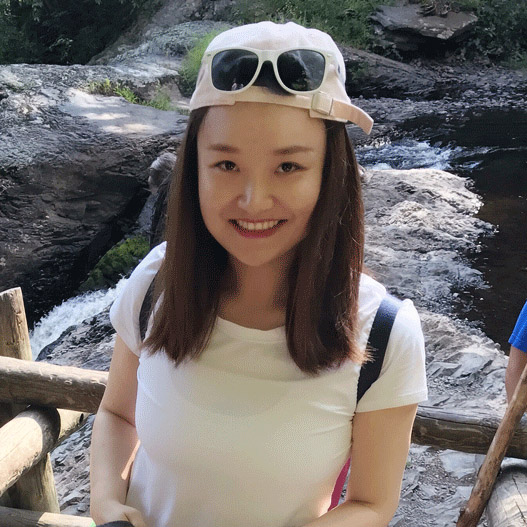 Jie(Jae) Jiang, is a new doctorate student in the School of Library and Information Science at Simmons University. Jiang earned her MLIS from the University of Pittsburgh in 2018 with an individual track in Digital Stewardship. Her research interests include Research Data Management and Health Information Behaviors.
Chris Kaufmann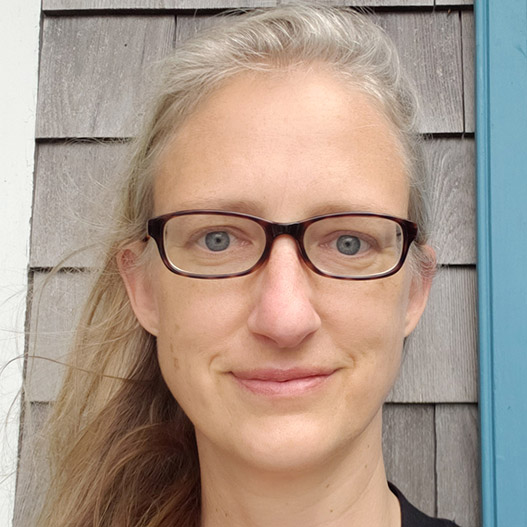 Chris Kaufmann is a PhD student and the current Dean's Fellow for Diversity, Equity, and Inclusion Initiatives at Simmons University. She was most recently the Head of Technical Services and IT Librarian for a small library system, and has worked in public libraries for 9 years, advocating for collection and programming diversity and for increased information access for users with special needs. Some of her research work has included the state of library and information science in Cambodia, and methods of quantitatively and qualitatively evaluating knowledge management systems in public libraries. Prior to her library career, she was a legal researcher primarily specializing in intellectual property litigation. Chris holds an MLIS in Information Science & Technology from Simmons University and a BA in French & History from the University of Richmond.
Yolanda Keahey
Yolanda Keahey is a new doctoral student at Simmons University. She has worked in a public library for eight years. Her current position is a Librarian in the special collection department. She received a B.S. in Economics and a Master of Business Administration from St. Peter's College and earned a Master in Library and Information Science from Pratt Institute.
Abigail Lance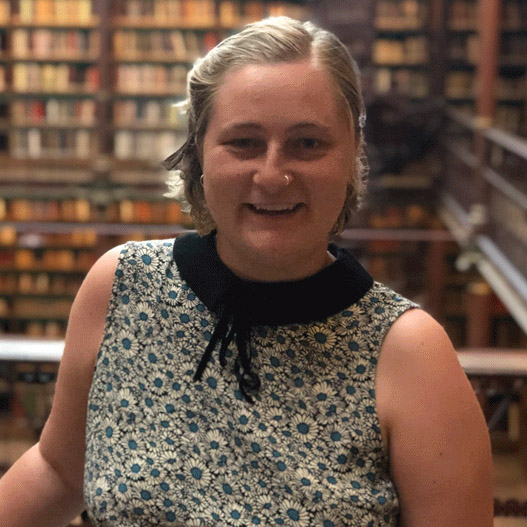 Abby Lance is currently a PhD student and the Dean's Fellow for Information Analysis at Simmons University SLIS. Previously she managed the maker space at Buda Public Library in Buda, TX. She received her MLIS from University of Texas, Austin and her BS in Sociology from Northeastern University. She has a deep personal interest in bringing access to information to populations that are typically denied access, such as inmates. She primarily works with teens and is interested in the intersection of young adult books with social justice messaging and social justice actions taken by youth.
Cyndee Sturgis Landrum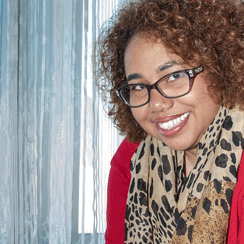 Cyndee Sturgis Landrum has over 20 years of experience in the library and information science profession. She has worked in academic, medical and public libraries in Arizona, Illinois, Indiana and Pennsylvania. Cyndee is the CEO-Director of the Evansville Vanderburgh Library (EVPL) system in Indiana. As CEO, she is advancing a strategic direction that positions users as co-creators of library experiences, fosters internal experimentation and exploration, and cultivates community capital to support a vibrant and productive region. She is a member of the Public Library Association Equity Diversity and Inclusion Taskforce, Executive Board of the Black Caucus of the American Library Association and Co-Chair of 11th National Conference of African American Librarian to be held in Tulsa, OK in 2020.
Cyndee holds a B.A. in Linguistics from Northwestern University, an MLIS from University of Southern Mississippi and is a doctoral candidate in School of Library and Information Science at Simmons University where her research focuses on equity, diversity, inclusion, social justice and the lived leadership experiences of library leaders from underrepresented and underpowered groups. She has presented and published on these issues as well as in the areas of engagement, experience, inquiry and impact of libraries.
Kimberly Lavoie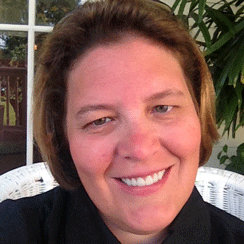 Prior to studying at Simmons, Kimberly Lavoie worked as a high school librarian in both urban and suburban public school districts. She is certified as a school librarian and instructional technology specialist in Massachusetts and Rhode Island. Her research interests include teacher-librarian collaboration in the digital age, e-learning platforms and school libraries, and information needs and behavior of young adults. Lavoie earned a Bachelor of Arts degree from Boston College, a Master of Arts degree in History from Providence College, and a Master of Library and Information Science degree from Simmons.
David Leonard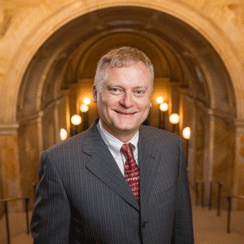 David Leonard, leads the 170-year old Boston Public Library, one of the city's great educational, cultural and civic treasures. Leonard began working at the BPL in 2009, bringing deep experience from the technology, management and consulting fields. Appointed president by the Library's Board of Trustees and Mayor Martin J. Walsh in June 2016, Leonard's focus is on developing the BPL as a twenty first century institution providing dynamic library experiences to the residents of Boston, of Massachusetts and beyond. Boston Public Library has a Central Library in Copley Square, twenty-five neighborhood branches, an archival center, and also serves as the 'Library for the Commonwealth' of Massachusetts. In his role, Leonard oversees a collection estimated to be more than 23 million books, maps, manuscripts, prints, and an expanding digital collection. Prior to his appointment as President, Leonard served as Interim President for one year. During that time, he focused on the completion of the $78 million renovation of the Central Library in Copley Square, which opened in July 2016, as well as a significant number of branch and collections management improvement projects, enhancing access and the customer experience; collaborating with city departments and with local cultural institutions; and supporting Mayor Walsh's arts and culture vision.
Leonard's background prior to BPL spans academia, the non-profit sector, and most recently ten years in the private IT consulting world in roles that included business development, management, and technology consulting. Leonard is currently enrolled in the PhD program in Library Information Science at Simmons University. He holds a Bachelor's Degree in Philosophy and Mathematics and a Master's Degree in Philosophy from the University College Dublin.
Jiebei Luo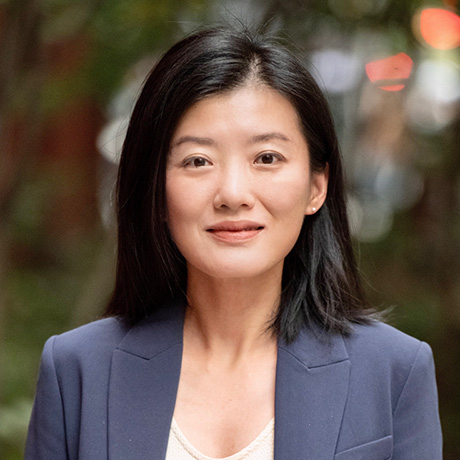 Jiebei Luo is a PhD student in the School of Library and Information Science at Simmons University and currently works as the Financial and Economic Data Analysis Librarian at New York University. In her role at NYU, she supports the data analysis needs of researchers from the Stern School of Business and the Economics Department through collection development, research coaching, and teaching. She holds an MLIS from Rutgers University and an MS in Analytics from Georgia Institute of Technology. Her research interests center on data literacy and evidence-based assessment in academic libraries.
Ramin Naderi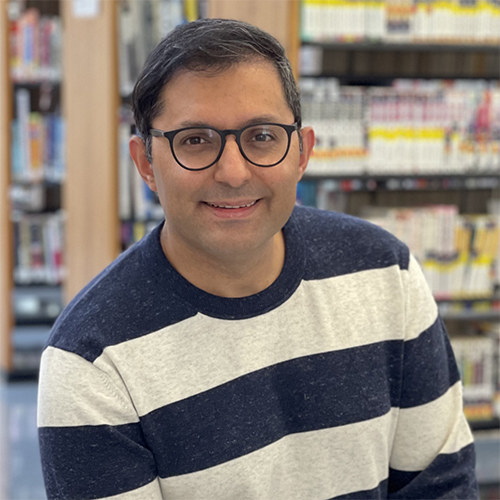 Ramin is a PhD student and the Dean's Fellow for Diversity, Equity, and Inclusion Initiatives at Simmons University's SLIS. Ramin takes pride in his practice as the Adult Librarian III for the Western Region of the Los Angeles Public Library. Additionally, his bilingual, Farsi-speaking skills have empowered him to develop collections, services and programs tailored to the unique characteristics of LA's diverse communities. As a councilor-at-large with the American Library Association, he strives to advocate for DEI, especially when immigrant and BIPOC communities are concerned. Ramin's career journey includes strategic planning for libraries and serving as a member of the Steering Team for LAPL's Leadership Development Project. He completed his MLIS in 2010 at Ferdowsi University of Mashhad, Iran and also has a BA in Librarianship.
His research interest is leadership development in library organizations and the leadership role of public libraries in developing immigrant communities. Libraries and professional organizations invest in developing leaders who can sustainably advance libraries and the library profession as a whole in the evolving information landscape. Public libraries are uniquely positioned to develop communities and provide spaces and opportunities that foster a sense of belonging. Ramin's research is aimed to contribute to our understanding of how investment in leadership development programs manifests as investment in library communities.
In his personal time, Ramin enjoys kneading dough and baking pizza with his wife and daughter, writing poems in Persian, and challenging himself with a cookbook or simple woodworking projects.
Zachary Newell
Zach Newell has worked in varied roles in libraries as both educator and administrator. He is writing his dissertation on creativity and information literacy. As part of his passion for shaping the future of the library, Zach continues to examine and reimagine the relationship the campus community has to the library and its space, and continues to cultivate the potential for cross-disciplinary collaboration in an effort to facilitate the library as a hub for transformative learning. As part of an ongoing interest in internationalization and student success, Zach also continues to work closely with colleagues to explore informational constructs and creative/artistic practice in a global context. Zach was previously a Fulbright Scholar at the Bibliotheca Alexandrina in Alexandria, Egypt during the so-called Arab Spring. Zach holds a B.A. in Philosophy, an M.A. in Art History and an M.S. in Library Science.
Sean Noel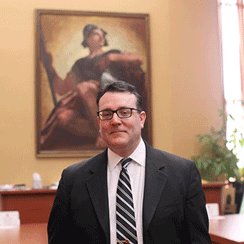 Sean Noel, originally from Maine, has spent over three decades in greater Boston where he resides with his wife and daughter.
After earning a BA in English Literature from Boston University (BU), where he graduated Phi Beta Kappa, Sean spent two years in Aomori, Japan, teaching English and studying Kendo.
Upon returning to Boston, Sean began his career at Boston University's Howard Gotlieb Archival Research Center. For the past 26 years, he has taken on roles of increasing responsibility, centered on public service, instruction, and administration. Today, he holds the position of Associate Director.
In tandem with his career progression, Sean completed a Master of Liberal Arts degree from BU, focusing on twentieth-century English literature and theory. He was a co-author and investigator on major grants for archival access, description, & digitization projects at Boston University funded by the Andrew W. Mellon Foundation, the National Endowment for the Humanities, and the Conference on Jewish Material Claims Against Germany, Inc.
Sean's research interests include teaching with primary sources. He presented his work in this field at the 2018 Teaching Undergraduates with Archives Symposium at the University of Michigan and subsequently published a chapter in the 2019 monograph that followed the symposium.
Currently, Sean is a PhD candidate at Simmons University, developing a research-based framework for teaching undergraduates with archives. He received the Thomas J. Galvin '56LS Endowed Scholarship in 2015, and more recently, the 2023 Eugene Garfield Doctoral Dissertation Fellowship Award from Beta Phi Mu, the International Library and Information Studies Honor Society.
Updated June 29, 2023.
Emily Remer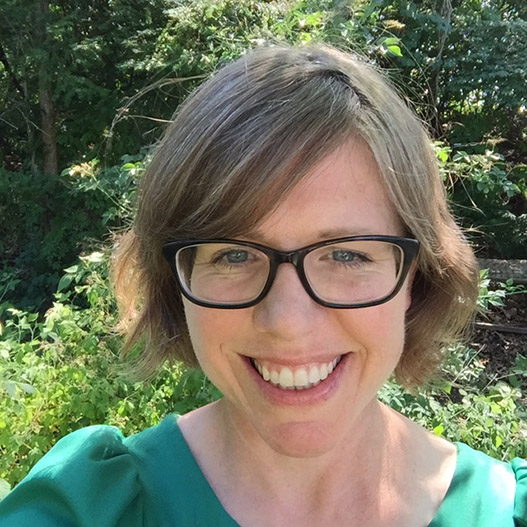 Emily Remer received her MLIS from Kent State University in 2001 and is currently a middle school librarian. She created and developed the library program for her school, and led the district libraries through a collection and resource improvement phase. Prior to her certification and work as a school librarian, she was a public librarian in children's, YA, and reference departments. During her time in public libraries, she also acted as a library liaison for the local Brazilian immigrant community, using her language skills and experience living in Brazil to build and enhance Portuguese-language collections and services.
Emily has mentored multiple school librarians, consulted for public libraries on collections and services for young adults and for Portuguese-speaking patrons, and worked as a selector for the Commonwealth eBook Collections. She has written articles for the Massachusetts School Library Association and for WebJunction, and kept an award-winning library blog. She loves libraries and the selection, accumulation, and distribution of information; her research interests are many and varied. She lives in Western Massachusetts with her husband, dog, cat, and chickens. She keeps fruit trees and berry bushes and volunteers on a farm in the summer.
Anna Sarneso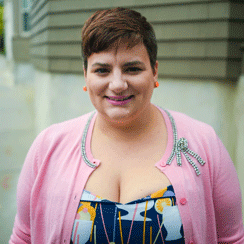 Anna Sarneso is a PhD student in the School of Library and Information Science at Simmons University. Anna earned her MLIS from Simmons in 2013, an MA in English Literature from the University of British Columbia in Vancouver, Canada in 2010, and a BA from Elizabethtown College in Elizabethtown, PA in 2008. Anna's research interests include Open Educational Resources and information literacy. She is the Library Director at Lasell College in Newton, MA.
Matthew Sullivan
Like many library professionals before him, Matthew Sullivan moved into the library during grad school and never left. Beginning his academic career narrowly in biblical studies (B.A., Gardner-Webb University), he expanded his interests geographically and linguistically over the course of two graduate programs, first at Oxford University (M.St.) and then at Harvard Divinity School (M.T.S), where he began working in libraries. After graduating, Sullivan continued to work or volunteer in libraries or historical societies, while working as a copy-editor for academic presses. But mainly he haunted coffee shops and used bookstores, learning languages and discovering the world of ideas outside religion in the ancient Mediterranean. In 2010, he enrolled in the M.S. program at Simmons, where he pursued a general course of study. His current research is gravitating toward mis- and disinformation, particularly in the context of U.S. politics, and the role that information plays (or is thought to play) in political decision-making and democratic participation. Since 2013, Sullivan has worked at Harvard, where he is currently the Librarian for Collection Development and Planning, Widener Library.
Jennifer Sunoo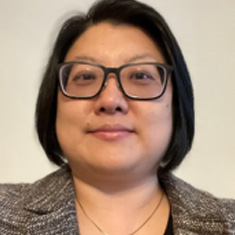 Jennifer Sunoo is currently a Grants Financial Officer in the Computer Science & Artificial Intelligence Lab (CSAIL) at the Massachusetts Institute of Technology (MIT). Her experience includes budget/compliance/operations management (corporate and academic), client service, data management/analytics, database administration, fund development, grantmaking, grants management, and project management at companies including the State Street Corporation (and State Street Foundation), Phillips Academy, Simmons University, and Boston Medical Center.
She serves as Chair of the Executive Committee and as a member of the Programming Committee for the Northeast Chapter of the Association for Information Science and Technology (NEASIS&T). Her past service included being co-chair of the Simmons University Student Chapter of the Association for Information Science and Technology (ASIS&T) from fall 2020 – summer 2022 (the Simmons University Student Chapter was selected as ASIS&T Student Chapter of the Year for both years), and a member of the ASIS&T Professional Development Committee from 2021-2023. Her honors include being awarded the Outstanding Information Science Student Award by Simmons University's School of Library and Information Science (SLIS) in 2021, being selected for the ASIS&T New Leaders Program in 2021, and being inducted as a member of Beta Phi Mu, the International Honor Society for Library and Information Studies in 2022.
Jennifer is currently pursuing her PhD in Library and Information Science at Simmons University. She has a Master's degree in Library and Information Science with an Information Science and Technology concentration from Simmons University, and a Bachelor's degree in Economics from Smith College. Her research interests are Human Information Behavior (with a focus on Information Encountering/Serendipity), Information Management, and Innovation.
Dawn Thistle
Maria (Dani) Thurber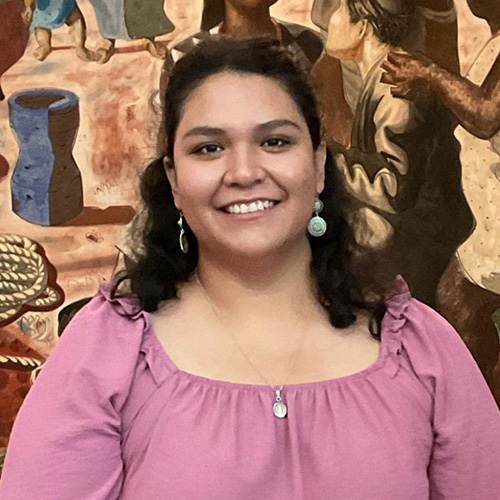 Maria Daniela (Dani) Thurber (she/her) is a Reference Librarian in the Hispanic Reading Room, where she assists users in finding Library of Congress treasures. As a Reference Librarian, Thurber recommends materials for acquisition to build the national collections, reviews resources to be included in the Handbook of Latin American Studies, and develops access tools such as Research Guides. She serves as the recommending officer and collection specialist for the Library's Latina/o/x holdings, as well as the countries and regions of Mexico, Central America, and Ecuador. Thurber holds a Library Science master's degree from the Catholic University of America, where she also completed her undergraduate studies in Spanish and Theology.
Matti Yarn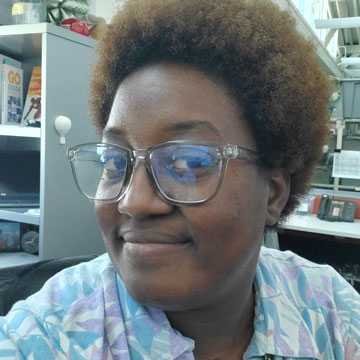 Matti is a SLIS PhD student based in Oklahoma City. Prior to attending Simmons University, Matti earned their B.A. in English, with a concentration in Creative Writing, from Cornell University. After teaching high school biology in Oklahoma for a couple of years, Matti returned to academia to earn their MLIS, alongside an Archival Studies certificate, from the University of Oklahoma, before seeking a position in a local library. As a teen librarian in a public library, Matti's passions lie in enriching the teen
experience at the library, helping patrons reconnect with nature via outdoor programs, and finding new avenues and methods to teach technical skills to audiences of all ages. They hope to expand their knowledge in the field of community and family archives and examine how to best serve marginalized and vulnerable populations. When not at the library or studying, Matti enjoys gardening, learning new fibrecrafts, birding, relaxing with their cats, or playing video games to unwind. When it comes to reading, they can be found exploring comics, reading or listening to fantasy and sci-fi books, or delving deep into niche science topics.
Yishan Zhang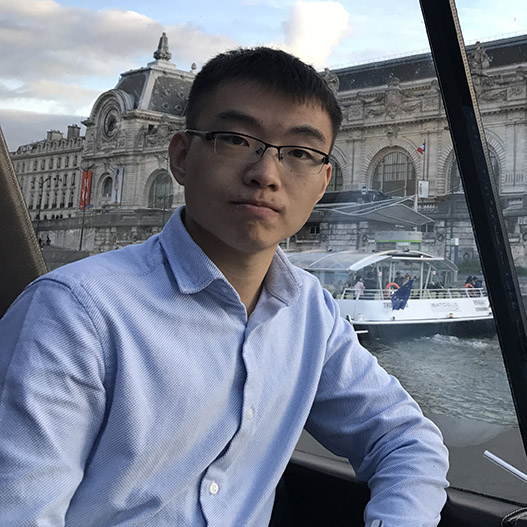 Yishan Zhang is a PhD student in the School of Library and Information Science, Simmons University. He earned a Bachelor's degree in Information Management and Information System and another Bachelor's degree in Economics from Peking University. He also holds a master's degree in Information Science from Peking University. Since 2013, Yishan has been working in the field of government information management. He has participated in several projects of open government data and data-sharing in Beijing. His research interests include open government data, data-sharing activities among different institutions, and the digital divide.