Social Media Overview: January
February 14, 2020
Each month, the Online Communication & Design team will be summarizing our social media analytics. Questions? Reach out to [email protected].
---
Twitter
Followers: 10,862
# of Tweets: 19
Impressions: 80,500
Clicks: 47
Engagements: 703
Top Tweet
Our top tweet in January welcomed back our students from their Winter Break.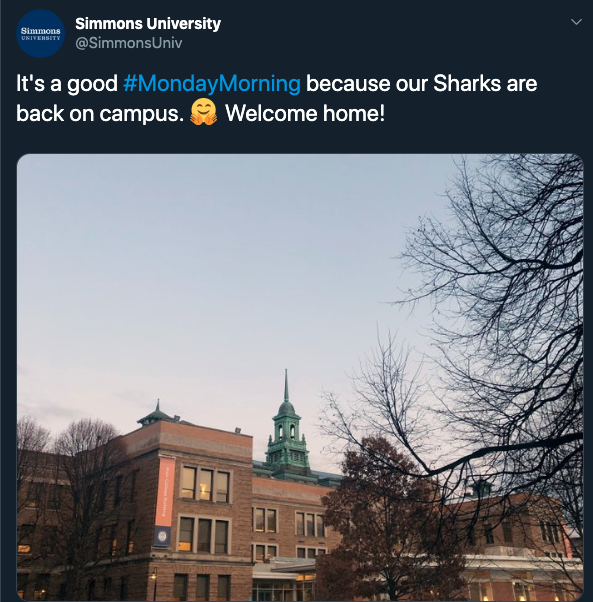 Impressions: 8,441
Engagements: 86

Media Engagements: 50
Link Clicks: 2
Profile Clicks: 11
Retweets: 5
---
Instagram
Followers: 6,670
Posts: 10
Impressions: 34,181
Reach: 24,857
Likes: 2,963
Comments: 38
Engagements: 3,494
Top Instagram Post
Our top Instagram photo in January showcases a member of the Class of 2024 celebrating her commitment to Simmons on campus.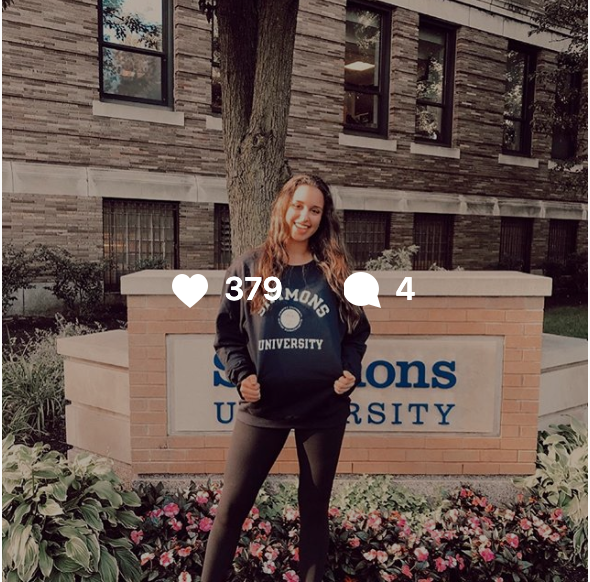 Impressions: 4,255
Reach: 3,466
Likes: 379
Comments: 4
Saves: 2
Shares: 4
---
Facebook
Posts: 13
Page Impressions: 43,014
Total Post Reach: 37,689
Total Post Engagements: 15,047
Top Facebook Post
Our top Facebook post in January announced a Gwen Ifill College event. The US Postal Service honored Gwen Ifill '77, '93HD with the 43rd stamp in their Black Heritage series. To honor the #ForeverGwen stamp, Simmons invited friends, classmates, and admirers to campus for an event.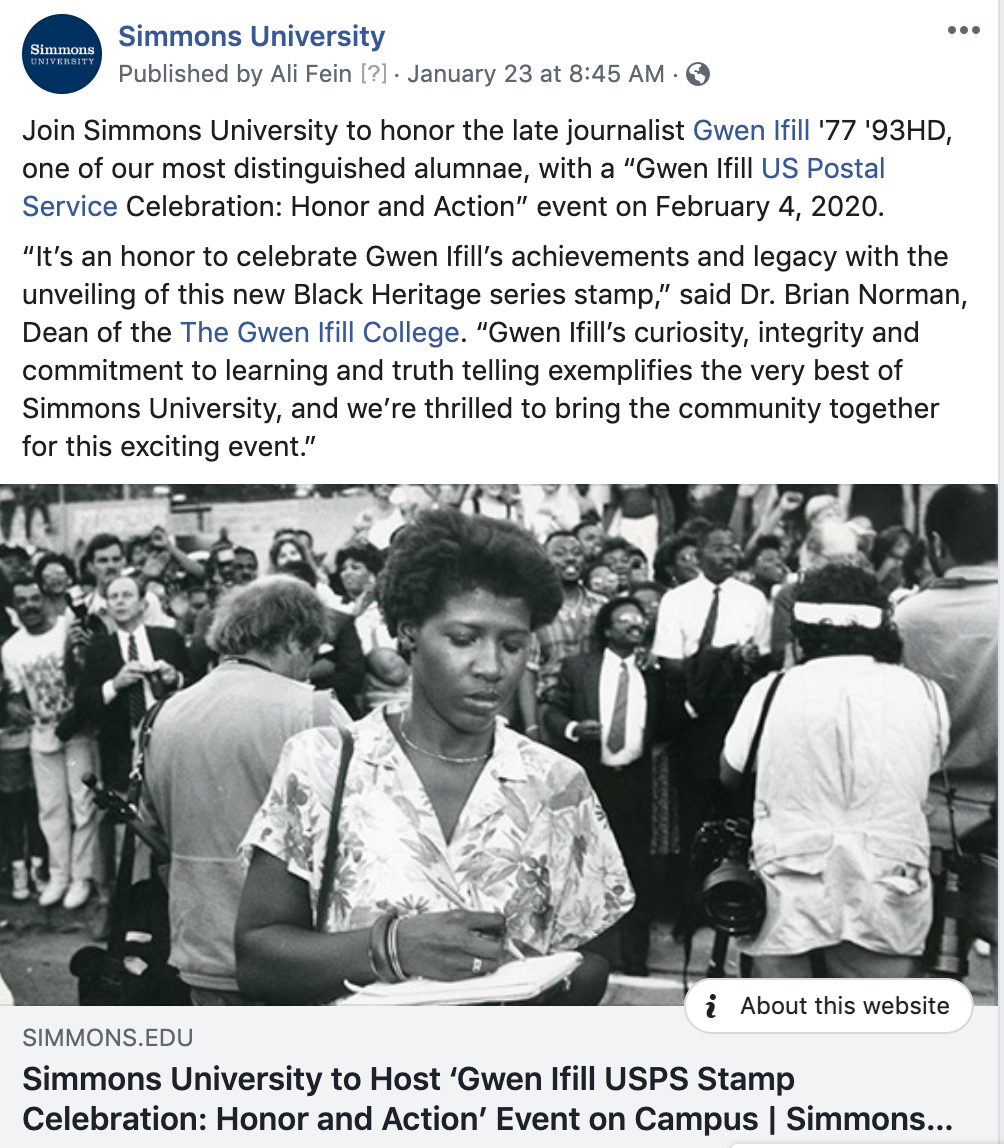 5,419 reach
863 engagements
617 reactions, comments & shares
246 post clicks
---
Social Media Insight Cheat Sheet
Impressions: how many times post was seen
Reach: how many users have seen post
Engagements: vary from channel; likes, comments, shares, retweets