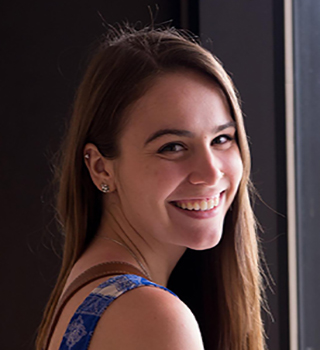 Senior Class Gift, Phone-a-thon, the 1899 Leadership Society, they all have one thing in common: giving. They are all opportunities for the Simmons community to give back to the University. Helen Brabant-Bleakley, the Annual Giving Coordinator in the Office of Advancement wants to change the way that students and the larger Simmons community think about giving. "You don't have to give thousands to be important," says Brabant-Bleakley. "You're still making Simmons better for future generations even if it is not a big gift." That's what Brabant-Bleakley tries to impart to the students she works with through the 1899 Leadership Society and the Senior Class Gift. 
One of her objectives is to provide transparency about where the money is going. She made changes to the Senior Class Gift process so students can choose which department their gift is made to, whether that be their college, athletic team, or any other part of the University they feel passionate about. This has increased engagement among students and provided a sense of ownership over their gifts.
She also wants to create a culture of philanthropy on campus. Brabant-Bleakley works with the Simmons Advancement Ambassadors, a student organization whose purpose is to bridge the gap between alumni and current students. When she's not coordinating events for students and alumni, she is organizing the Phone-a-thon. The Phone-a-thon is one of Advancement's biggest opportunities to connect with alumni, update them on the University, and encourage donations. 
Moving forward Brabant-Bleakley is focusing on strengthening partnerships with other departments and students. "I love working with students. I wouldn't do as well in this work if I wasn't as connected to the students. They're so much fun," says Brabant-Bleakley.